Florida Southern means Business. The climb to the top starts here.
An online bachelor's program tailored specifically for busy schedules. This program is designed for working adults who want to advance their careers through courses that build a solid foundation of key business principles.
In addition to practical business applications, the curriculum emphasizes civic and social responsibility. You will also have opportunities for collaborative research with one of our many accomplished faculty members. This program produces effective communicators who are competent in the practical applications of current technology, while preparing students for leadership roles in their profession and in the greater community.
Next term start date 10/23/2023
AACSB Accredited
Accreditation by AACSB is the mark of excellence in business education earned by fewer than five percent of business schools worldwide.
Personalized Advising
Your academic advisor works with you from the moment you are accepted to create a road map to graduation, creating a custom schedule specific to your needs.
Affordable and Accelerated
A timely completion of your degree is critical to your total tuition cost, which is why we offer accelerated courses, providing you a quality education at a fraction of the cost.
Expanded Breadth of Knowledge
Within the Business Administration major, you have the opportunity to fine-tune skill sets by taking Career Path courses such as leadership and conflict management to facilitate upward mobility within your career.
Fully Online
Your schedule is busy, and we aim to provide a quality education in a format that works for you. Our program is fully online to meet your needs, and you are able to complete your degree from the comfort of your home.
Job Outlook - Business Administration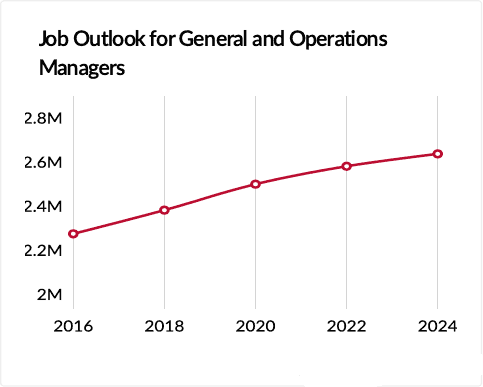 Top Alumni Skills - AGE Business Administration
Strategic Planning
Budgeting
Sales Management
Business Development
Project Management
Alumni Job Titles - AGE Business Administration
Chief Executives
Sales Managers
General and Operations Managers
Financial Managers
Marketing Managers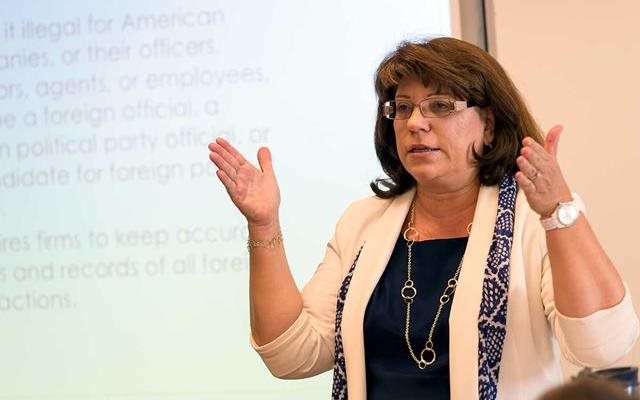 Featured Faculty
Cindy Hardin
My teaching philosophy can be summed up in one phrase: Make it matter. Everybody learns best when the subject matter excites and matters to them. They must have hands-on, realistic activities that immerse them in the subject on a personal level, pushes them to be creative, and encourages them to reach higher and achieve more than they ever thought they could.
Admission Requirements
Provide official transcripts of all academic work taken previously at other colleges, universities, or professional schools.
If fewer than 25 credit hours have been earned from a regionally accredited college or university, student should provide official high school transcript or GED scores.
If fewer than 25 credit hours have been earned from a regionally accredited college or university, student should provide official ACT or SAT exam scores, OR as an alternative, applicants should instead submit an updated resume and elect to apply through the test-optional policy.
Military service-connected, educational experiences may award transfer credits. Requests should be accompanied by documents describing the educational experience. (Seven semester hours of credit may be awarded.)
International Student Requirements
Official Translated Transcripts With Course By Course Evaluation**
Bank Letter Verifying Funds of Sponsor***
Valid Passport
Official TOEFL/IELTS Score****
** SpanTran (discount available), Academic Evaluation Services, Inc., Josef Silny, or World Education Services or another similar approved transcript evaluation agency.
*** A bank letter is a written statement on bank letterhead and signed by a bank official.
**** Must have completed an English language training program or at least one year at an English speaking institution to waive the TOEFL/IELTS testing requirement.
Course Delivery
Our Business Administration degree is completed fully online to provide optimal flexibility.
Online
Courses are offered in a flexible online format.
Curriculum
Course descriptions are available in the academic catalog.
| | |
| --- | --- |
| A. General Education Requirements | 40 hours |
| B. Major Requirements | 66-68 hours |
Business Core Courses:
| Course Number | Course Name |
| --- | --- |
| ACC 2111 | Foundations of Financial Accounting |
| ACC 2112 | Foundations of Managerial Accounting |
| BUS 1115 | The Dynamics of Business and Free Enterprise (waived) |
| BUS 2217 | Principles of Management |
| BUS 2220 | Business IT Tools |
| BUS 2705 | Business Systems and Processes |
| BUS 2860 | Professional Development* |
| BUS 3311 | Legal Environment of Business |
| BUS 3320 | Applied Statistics and Analytics for Business |
| BUS 4960/4961 | Business Administration Internship* (2-4 hours) |
| BUS 4999 | Seminar in Strategic Management of the Business Enterprise |
| ECO 2207 | Principles of Macroeconomics |
| FIN 3453 | Managerial Finance |
| MKT 3160 | Marketing Principles |
Business Administration Core Courses:
Any 3000-/4000-level BUS or ENT course not in the business core.
Sixteen hours in selected career paths.
* Should you choose not to complete BUS 2860 Professional Development and BUS 4960/4961 Business Internship, you will need to complete an additional 4 credit hours in your selected career path.
| | |
| --- | --- |
| C. Bachelor of Science Degree Requirements | 12 hours |
| D. Electives | 4-6 hours |
| E. Total | 124 hours |
Program Costs
2023-2024
| | |
| --- | --- |
| Base Required Fees | Cost |
| Tuition Per Credit Hour | $340 |
| Technology fee per semester is based on credit hours enrolled | $30 to $120 |
4+1 Master of Business Administration
Get ahead of the curve and begin taking graduate-level courses once you've earned 93 undergraduate credit hours. Once accepted into the 4+1 MBA program, students are on the fast track to finish two degrees in no time.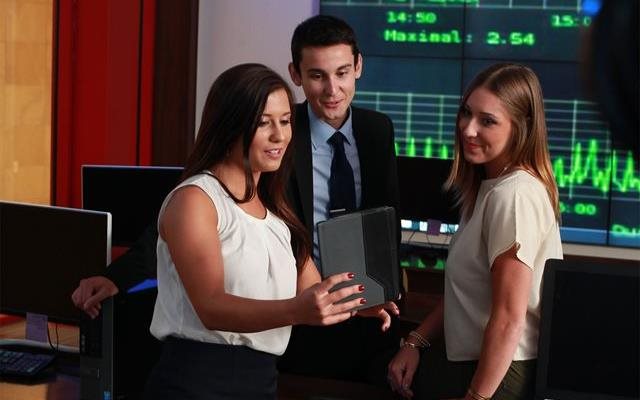 Get an inside look at Business Admin
Plan, Decide, Manage!
In BUS 2217 Principles of Management, you can expect to learn and master the art of leadership and delegation through a number of concepts which include strategic planning, decision making, and types of managerial styles applicable to many different organizations.