Get Involved in Our Popular Intramurals Program
Here are some examples of our most popular intramural programs students can choose from every year. A different set of programs are run every semester so you will always have something fun to do.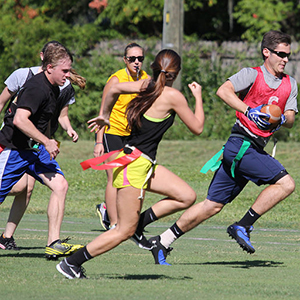 Flag Football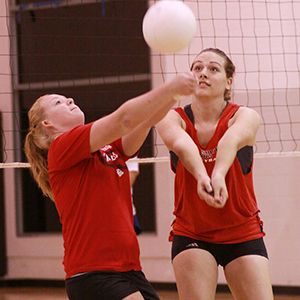 Volleyball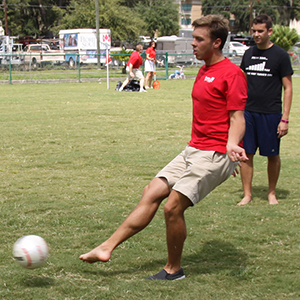 Soccer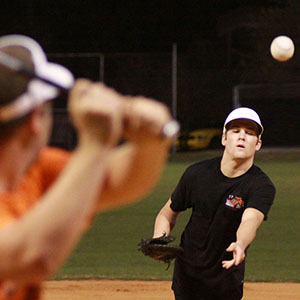 Softball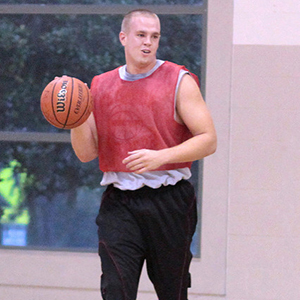 3 Point Shoot Out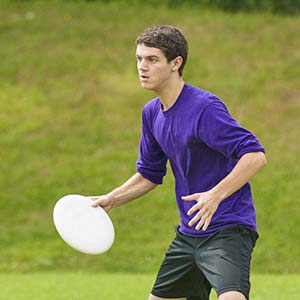 Ultimate Frisbee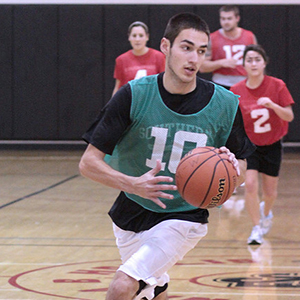 Basketball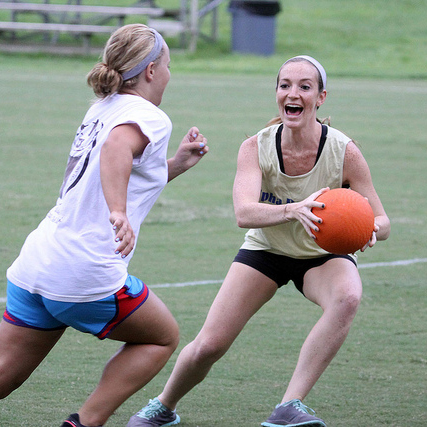 Dodgeball
Fitness and Group Exercise
There is a wide selection of cardio machines and strength-training equipment. Group exercise classes, personal training and nutrition consultations are available for FREE.
Aquatics: 328,000 Gallons of Liquid Fun Await You!
Florida Southern's beautiful pool is an eight-lane, 25-yard competition pool with an attached recreational shallow end. The pool is open year-round and is heated for winter use.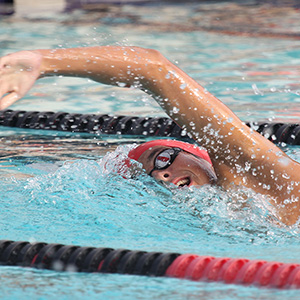 Learn to Swim
Swim lessons are open to FSC students during the academic year, you will be instructed by certified Water Safety Instructors and trained based upon your swim skill level and personal goals.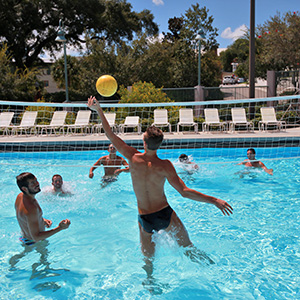 Water Games
The Wellness Center swimming pool is a great place to unwind and socialize with a game of water basketball, volleyball, or just relax on a float.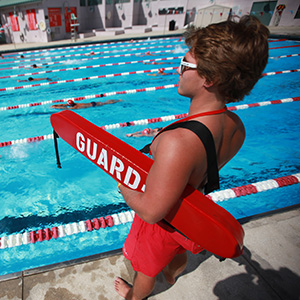 Lifeguard Certification
American Red Cross Lifeguard Training classes are here. This certification includes Lifeguard Training, First Aid, and CPR for the Professional Rescuer and Automated External Defibrillation.
Outdoor Recreation
Students engage in a variety of fun outdoor activities, such as zip lining, horseback riding, indoor rock climbing, and paintball. These trips are a great way to meet new friends who share similar interests and to learn new skills.
Waterfront
Florida Southern College is located on beautiful Lake Hollingsworth. From our boathouse you can check out kayaks or paddleboards. Other activities on or around the lake include fishing, bird watching, picnicking, biking, and a very busy three-mile paved walking path.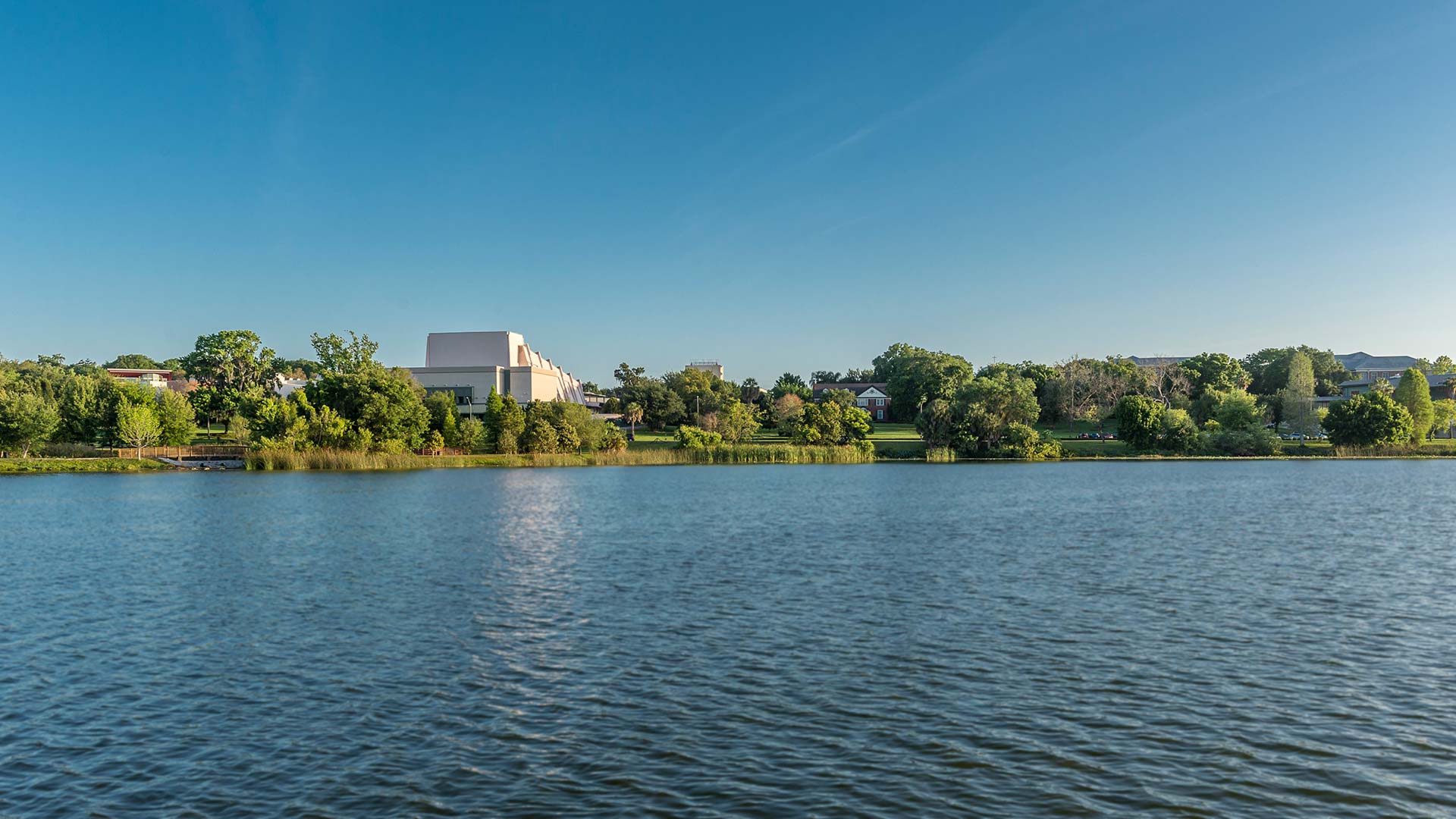 Outstanding Facilities
The Nina B. Hollis Wellness Center is our state-of-the-art facility providing highly qualified staff, and exceptional programs for everyone. The main building houses the following amenities:
Tanner Hall
The main lobby of the Wellness Center, named in recognition of the valued devotion to and support of FSC by Dorotha C. Tanner, provides weight-training machines, functional fitness equipment, and a large-screen TV.
The Kirk McKay, Jr. Exercise Room
Our state-of-the-art fitness room, contains computerized treadmills, cycles, elliptical machines, rowing machines, free weights, and more.
The James K. Sikes Aerobics Room
Equipped with a special wood spring floor, classes such as Zumba, Pilates, Strong and Fit, and Yoga are taught here.
The HWC Gymnasium
Provides full-size basketball and volleyball courts, which are used for both pick-up games and intramural teams.
Pool
Our eight-lane, 25-yard competition pool with an attached recreational shallow end features water basketball and equipment for water volleyball and water polo. The pool is open year-round, and is heated for winter use.
Recreation Room
Check out sports equipment such as frisbees and sand volleyballs. Our outdoor recreation gear can also be checked out from here.
Sand Volleyball Courts and Intramural Fields
For more laid-back sporting activities, the College maintains sand volleyball courts located on Columbia Street across from Wynee's Bistro and Intramural fields used for such sports as Ultimate Frisbee and Flag Football on Callahan Court.
Waterfront
Kayak or paddle boards on beautiful Lake Hollingsworth, located directly across from the campus.
Tennis and Volleyball Courts
Our tennis and volleyball courts provide ample opportunities to play a pick-up game with friends and fellow students. The following equipment is available for checkout so anyone can play: tennis racquets and balls, racquetball racquets and balls, softballs, gloves and bats, soccer balls, footballs, and bocci balls.