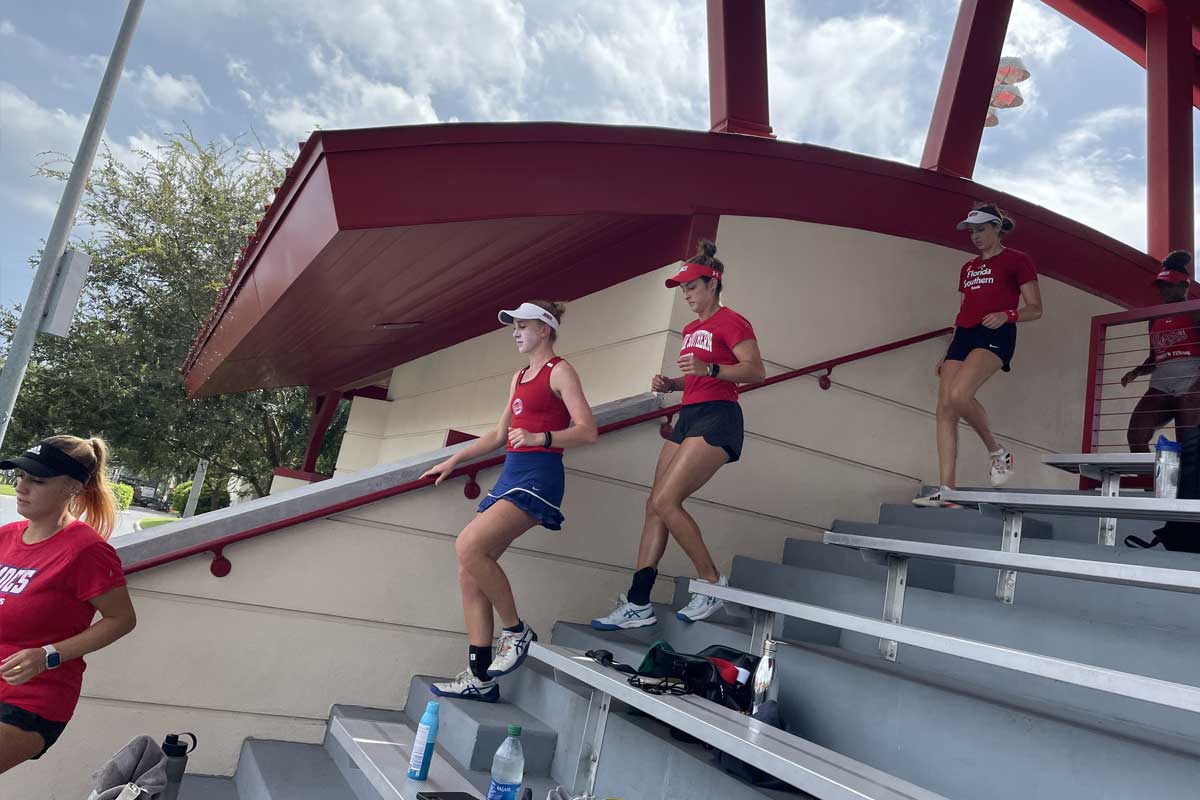 Honoring Heroes and Building Unity
Sep 11, 2023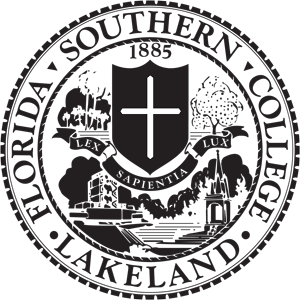 Florida Southern College students, faculty, and staff showed they will "Never Forget" as many participated in the 9/11 Remembrance Stair Climb Challenge.

In the yearly challenge, sponsored by the Nina B. Hollis Wellness Center, participants climb as many flights of stairs as possible, with the goal of 110, in memory of the first responders who lost their lives during the 2001 terrorist attacks on the World Trade Centers in New York.
"As a staff, we wanted to do something to honor all the lives that were lost on 9/11," said Alicia Rossow, Director of Wellness at Florida Southern. "It is important for our student body to be a part of this initiative as a lot of them were not born when 9/11 happened. I am incredibly proud of my institution, Florida Southern College, and my team at FSC Wellness programs for this event in honor of 9/11. It has been an amazing event seeing people all week willing to climb all or any of the 110 flights in honor of those we lost 22 years ago."
Participants took part in the Stair Climb Challenge with the goal of 110 flights of stairs, symbolizing the 110 floors of the World Trade Center's twin towers in New York. Beginning September 4, climbers took turns on the StairMasters in the Wellness Center, 207 flights up the Waterdome, 258 flights at the steps of Berend Field, or other campus locations to meet the standard. Those who finished the flight requirements shared photos of their completion to claim a t-shirt commemorating the challenge.
A popular challenge among Florida Southern's athletic teams, the softball team took on the challenge, climbing 173 flights of steps at Chris Bellotto Field. "It was a great experience for our team to come together and complete this challenge," said softball head coach Mo Triner. "It was important to us to do our part in honoring those that sacrifice so much."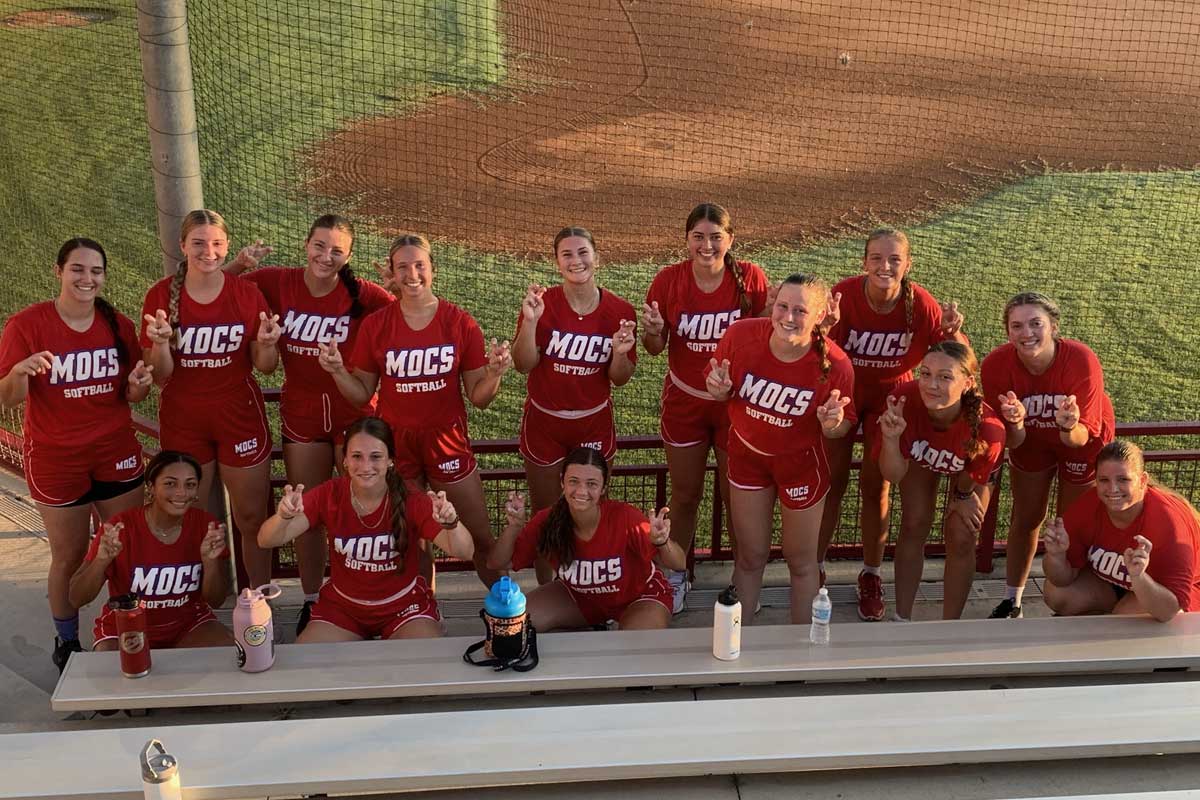 Ashley Blessin, a senior majoring in Sports Communications and Marketing, fought through the hard times of the challenge by thinking of the sacrifice of the first responders. "It was definitely hard, but it was rewarding in the end to be able to honor what they pushed through during 9/11."
The Wellness Center hosted its first challenge in 2019, when participants completed a total of 7,571 flights of stairs in one day. The Stair Climb Challenge has since been extended to a week-long event every year as a way for FSC to honor the lives lost on 9/11. The challenge produced 551 climbers in last year's event, a goal Rossow hopes to break by the end of Monday's visitors.
A total of 301 participants have completed the Stair Climb Challenge so far, with many more logging in their steps throughout the day on Monday, September 11. The faculty, staff, and students still have today to show a photo of their completion of the 110 flights and claim their shirt.