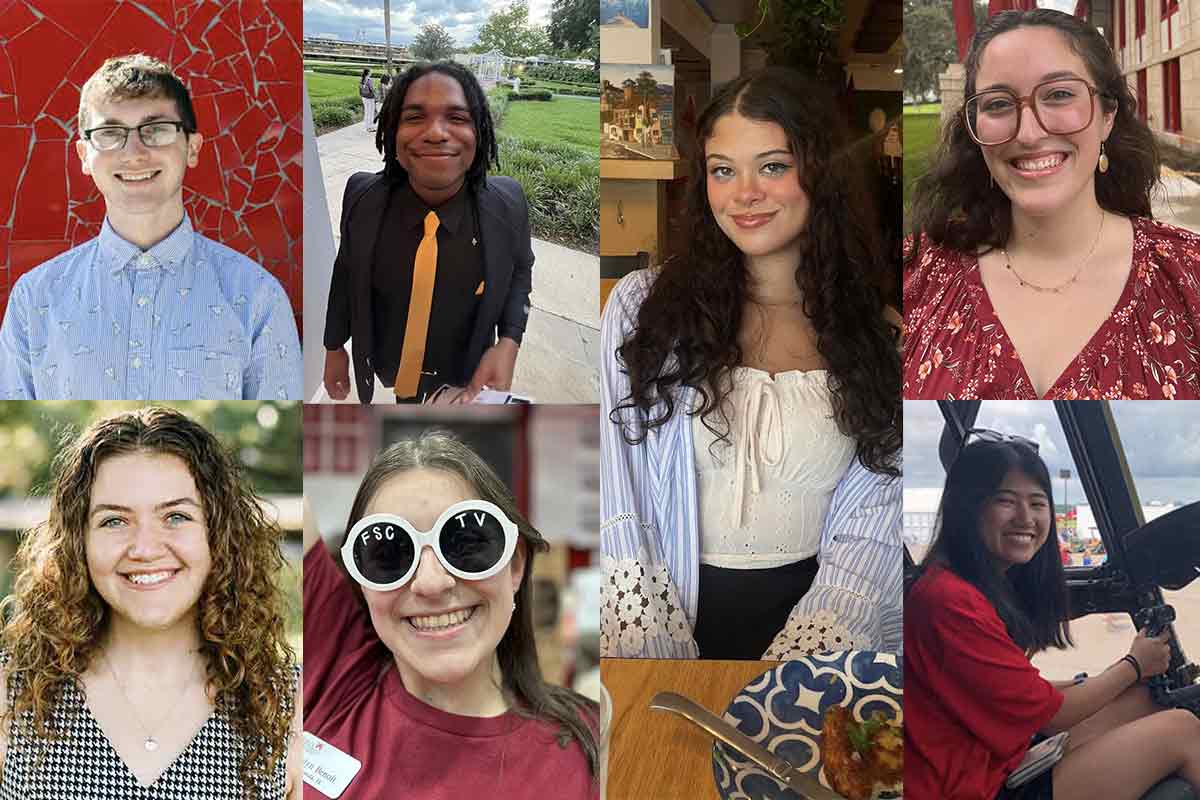 Meet Your ZeeMee Influencers
Sep 8, 2023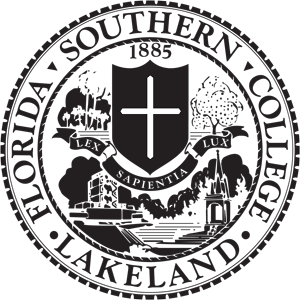 Ideal location, small class sizes, signature opportunities such as internships and study abroad, the list goes on and on! But who better to tell you why you should add FSC to your college list then FSC students?!
Meet Anna, Avery, Colton, Ezra, Kaelyn, Olivia, and Ruby. Read their stories below, and connect with them on ZeeMee to get plugged into the community and the many exciting activities and traditions waiting for you at Florida Southern College.
Whether participating in campus events like Spooky Bingo, Senior Splash, Discover Florida trips, or simply finding a sense of home away from home, these personal stories showcase the warmth and support that defines FSC!
Anna Abell '24
Hometown: Ramstein, Germany
Major: Applied Mathematics and Statistics: Data Analytics with a minor in Military Science
Why FSC?: When choosing the place I would attend college, I found that Florida Southern was not only the best fit for the size of the campus, but I also felt that I could grow as an individual here. FSC not only had an excellent ROTC program but also many more great areas of academics, involvement, and opportunities, plus the campus is beautiful!
What's on your FSC bucket list?: I would like to win a raffle at any event and an intramural competition! I'd also like to kayak on Lake Hollingsworth, go on a Discover Florida trip, and I can't wait to swim in the Water Dome senior year!
I knew FSC was home when…. "The moment I stepped on campus, FSC felt like home. My family lives overseas in Germany, and being far from them was hard. However, FSC welcomed me with open arms. Home to me is a place where you feel comfortable and have a family, and FSC truly had that with their professors, students, and so many others."
What are you looking forward to the most? : The one thing I'm looking forward to more than graduating is Senior Splash! Being able to go into the Water Dome without worrying about the fine is awesome!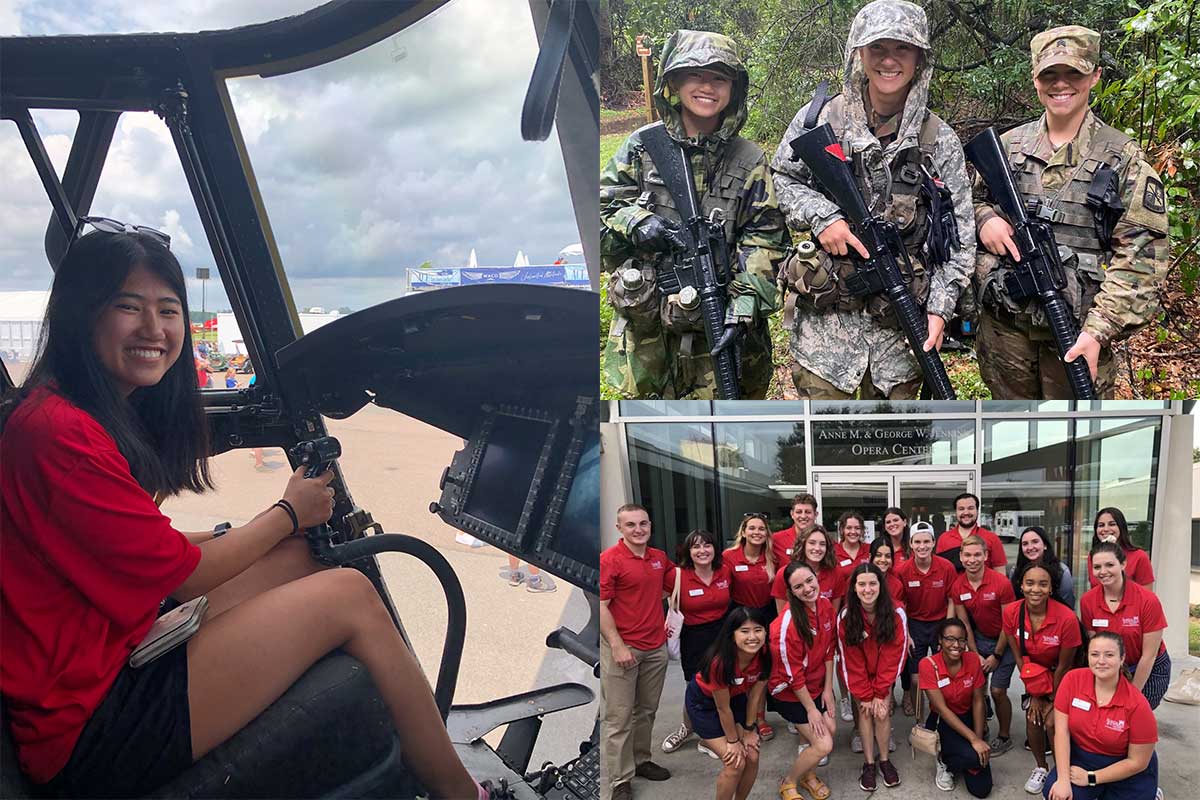 Avery Standifer '24
Hometown: Fruitland Park, Florida
Major: Business Administration with minors in Communication and Integrated Marketing Communications
Why FSC?: FSC ensures students can graduate in four years, have an internship, and study abroad. I am proof as I have and will do all three! I also love how easy it is to have a relationship with knowledgeable professors and faculty as mentors because they can guide you and help you grow your network.
What's on your FSC bucket list?: Graduating! But before that, I cannot wait to attend campus events like Spooky Bingo and Senior Splash in the Water Dome before I graduate. I also cannot wait to go on more Discover Florida trips, like seeing Moulin Rouge in the spring. Even just going to every Saturday Morning market I can here in Lakeland is something I cannot wait to do!
When I knew FSC was home: I am actually a legacy, which means I have had past family members graduate from FSC; my grandpa in 69', my aunt in 89', and my dad in 91'! Funny story: I had to do a project in the eighth grade where I had to pick a college and plan my life for those four years, and of course, I picked FSC. It's crazy to admit, but I knew I would go to FSC since the eighth grade, and I even picked my current major then, too!
When I was a senior in high school, I was able to go to Southern Select and I was able to integrate myself as a "college student" for a day. I got to tour the college, meet current professors, and even spend one one-on-one time with a current student of my potential major. I even met Colton Dawson at Southern Select, one of the other Southern Influencers, and we became the best of friends and even have the same major and minor! Being able to experience life at FSC before actually being a student helped me feel more confident in knowing I could have a successful college career at FSC.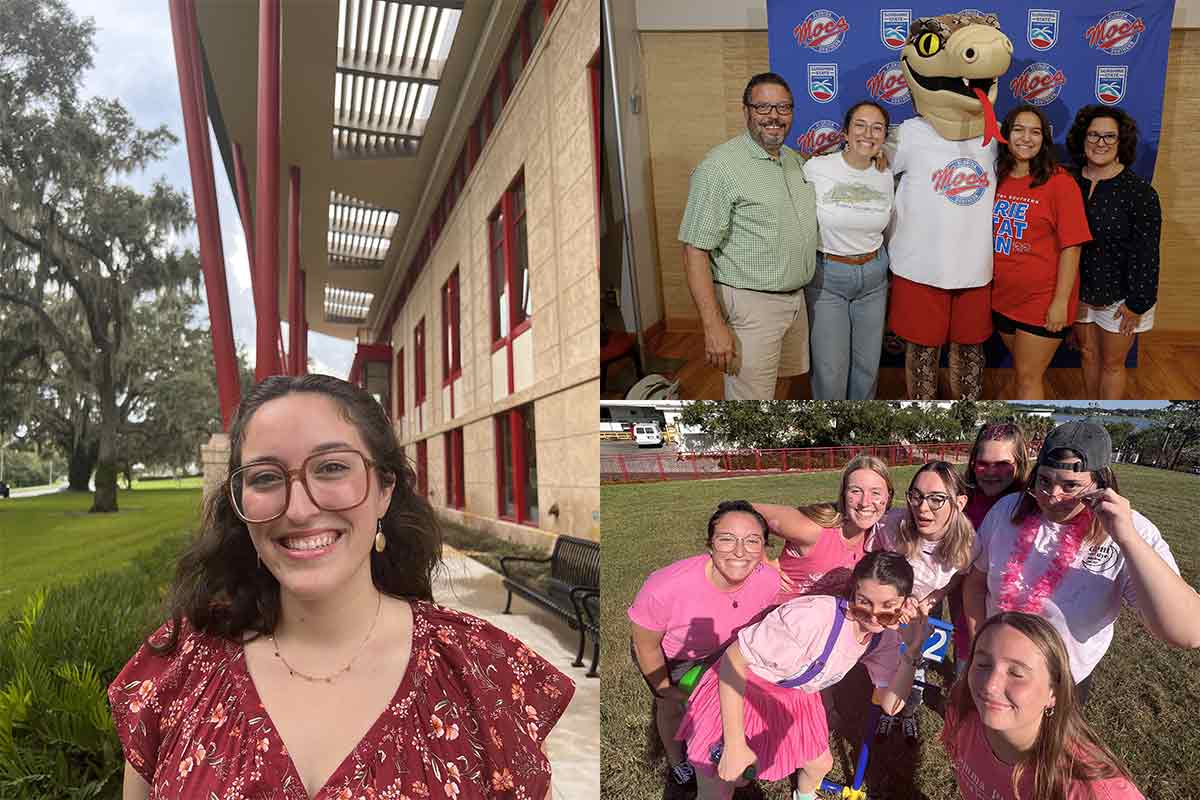 Colton Dawson '24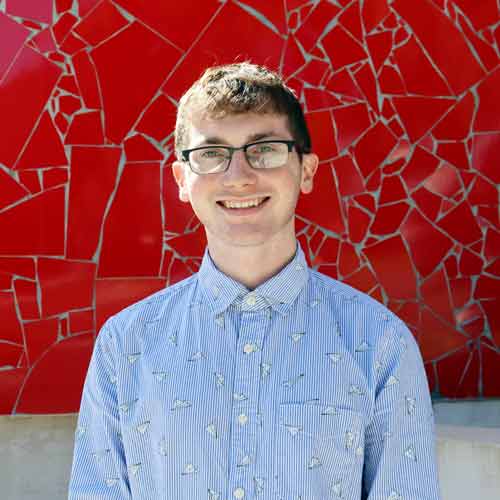 Hometown: Beverly Hills, Florida
Major: Business Administration with a minor in Integrated Marketing Communications
Why FSC?: I chose FSC for a variety of reasons! Mainly the small campus size, top-rated business program, and post-graduate career opportunities!
What's on your FSC bucket list?: My FSC bucket list is a work in progress! Despite being smaller, FSC offers so much to do, see, and remember. Before graduation, I want to wade in the Water Dome, learn how to kayak on Lake Hollingsworth, and maybe peek inside those underground tunnels everybody whispers about…
I knew FSC was home when… "I spent an afternoon at FSC during Southern Select. It's a great event where accepted students are introduced to campus life. After learning, exploring, and engaging in great conversations with my Southern Select ambassador, I knew I had a new friend and four years of experiences to look forward to here at my home away from home."
What am I looking forward to the most?: I'm looking forward to meeting new people! FSC's learning objectives and methods put you as a student in new situations, environments, and mindsets you would otherwise never consider. This has led me to meet those who I know are lifelong friends, become employed in positions I otherwise would've never known about, and has allowed me to grow both personally and professionally. I'm looking forward to the continuation of this trend, which will allow me to open even more doors to a successful future!
Ezra Cooper '24
Hometown: Trinidad and Tobago
Major: Computer Science with a minor in Spanish
Why FSC? : Initially, I was looking for schools in Florida, but what stood out about FSC was the opportunities they gave their students. From the variety of clubs to campus jobs, FSC always keeps its students active outside of the classroom. This pushed me to go to the school since my other choices mainly focused solely on academics, and having a great balance between academics and extracurriculars makes the college experience memorable.
What's on your FSC bucket list?: My FSC bucket list so far is to be Mocsie at least once, swim in the Water Dome (DURING SENIOR SPLASH), and see the dome's jets reach the top of the Roux Library at 100%. I'd also like to go to the top of Annie Pfeiffer Chapel and look at the stars at night.
I knew FSC was home when… " I first got on campus, I knew no one in Lakeland, but everyone was approachable and helpful. Even when I only knew someone for a couple of hours, they would invite me to hang out or get some food, as if I were a long-time friend or family."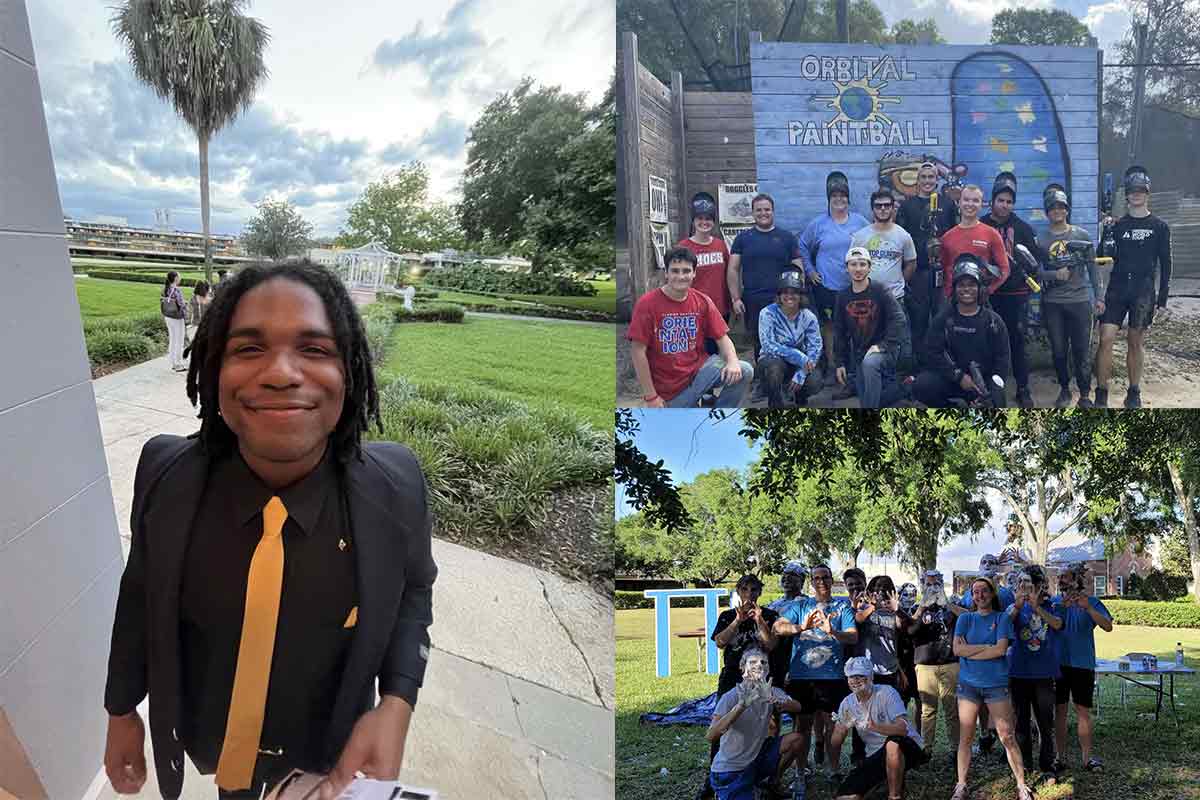 Kaelyn Benoit '26
Hometown: Western Massachusetts, but recently moved (it was a year in June) to the Central Florida area
Major: Communications major, with a focus on Media Strategies & Production
Why FSC?: Ever since day one, FSC's strong sense of community has stood out to me, and I always attribute that to why I'm such a happy student here. I absolutely love the community of people we have here, and that's what truly sets Florida Southern apart from any other school.
What's on your FSC bucket list?: Here at FSC there are so many things to do, and even in my second year, I still feel like I have so many things I've never done! You have to be sure to visit any of the ACE events because those are always awesome!! Be sure to visit the Lakeland Farmer's Market and pet a campus cat, too!! Those are things you cannot miss.
I knew FSC was home when… Here at Florida Southern, I have found a home away from home. I pass by people as I walk to class, and I'm met with such kindness and warmth. The people here are always willing to help you, and the collaborative energy on campus is my favorite environment to be a part of.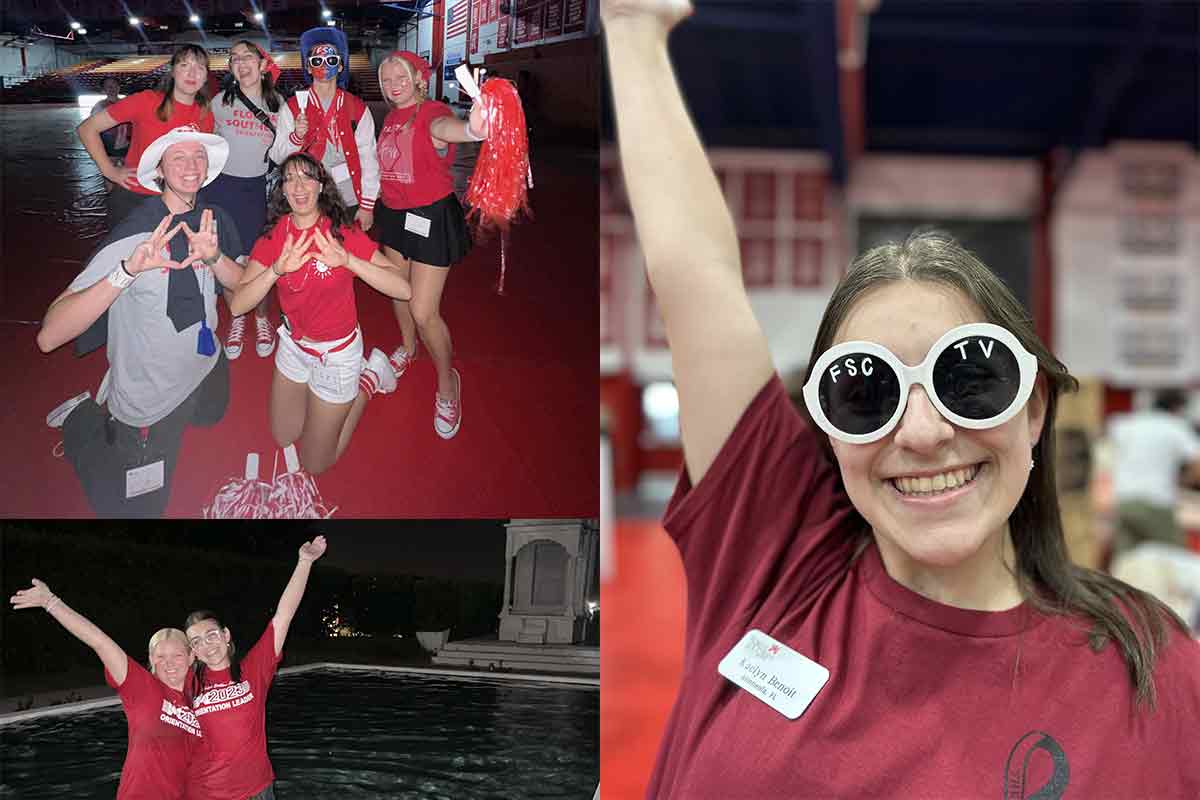 Olivia Dunson '26
Hometown: Fayetteville, NC, but I'm an American International student who has lived all around the world!
Major: Computer science with a concentration in Web Development and a minor in Graphic Design.
Why FSC?: On my FSC bucket list is to go to as many on-campus events as I can!
I Knew FSC Was Home When … I knew FSC was my home when I came on a tour and felt so welcomed and supported in an environment that wasn't even my own yet. Every day here confirms my decision to go to college here :)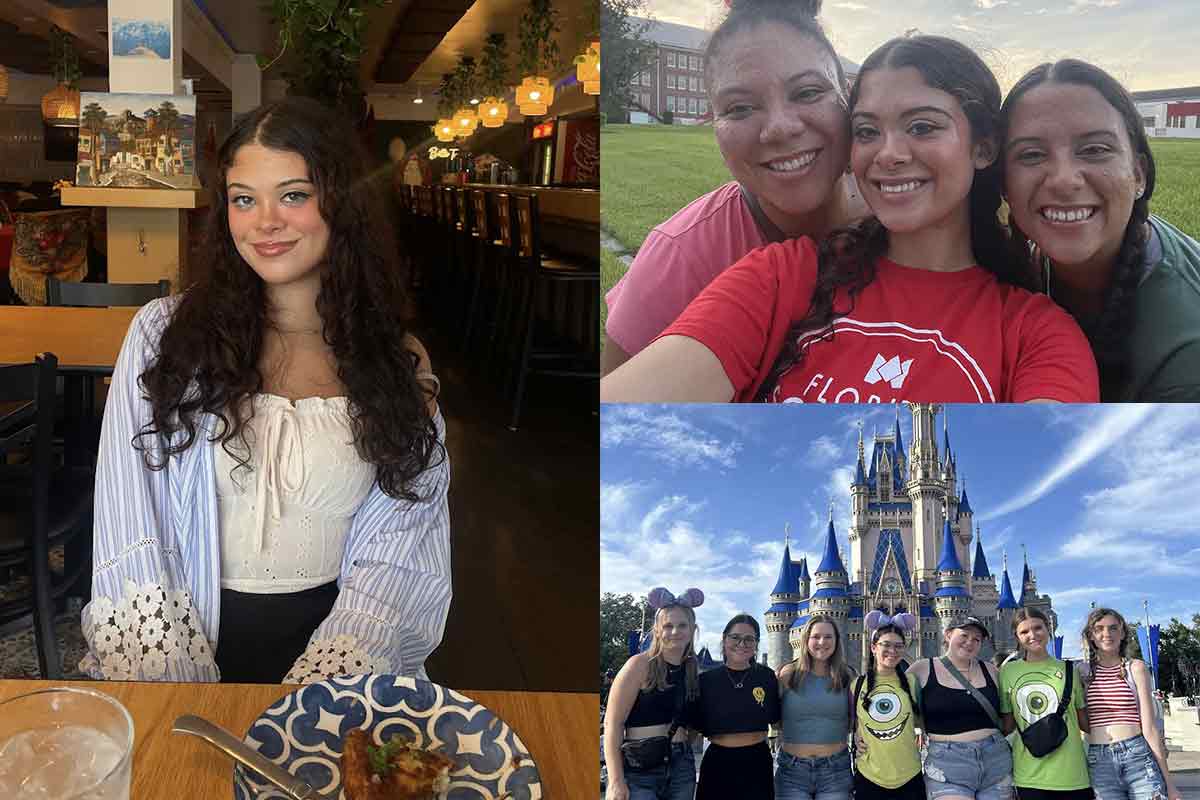 Ruby Silver '24
Hometown: Spring Hill, Florida
Major: Psychology and Communications: Advertising and Public Relations
Why FSC?: When I was looking at colleges, I looked at a range of different ones throughout the country that sized anywhere from 14,000 students to just 300 students. I knew I wanted a smaller college that would allow me to have a one-on-one connection with professors, get involved on campus, and know the students within my department and other organizations. My love for FSC was solidified by my campus tour. Everyone I interacted with was so kind and outgoing. I could really see myself at home here. Florida Southern is small enough that you get to know a lot of people on a personal level while still being big enough that you'll meet someone new every day! On top of that, FSC offers plentiful opportunities to grow, learn, and lead both in academics and extracurriculars.
What's on your FSC bucket list? There are so many things! One of the main things I'm super excited to do is go to a basketball game! Basketball is one of our big sports here so fans go all out for games.
I Knew FSC Was Home When … "It was just a few weeks into my first semester. A couple of friends and I were eating in Wynee's Bistro during what we would call "family dinner." Then we would go play games, hang out, or attend a campus event. Making those bonds and having such a strong support system at school made me know I made the right choice, and I was at my home away from home."
What are you looking forward to most? The thing I'm most looking forward to is my Junior Journey or Senior Splash! I've always wanted to travel abroad, so I'm eager to see where my Junior Journey takes me. Also, Senior Splash in the Water Dome is such a great way to end your time here at FSC with food, fun, and festivities before graduation. It's something I look forward to taking part in!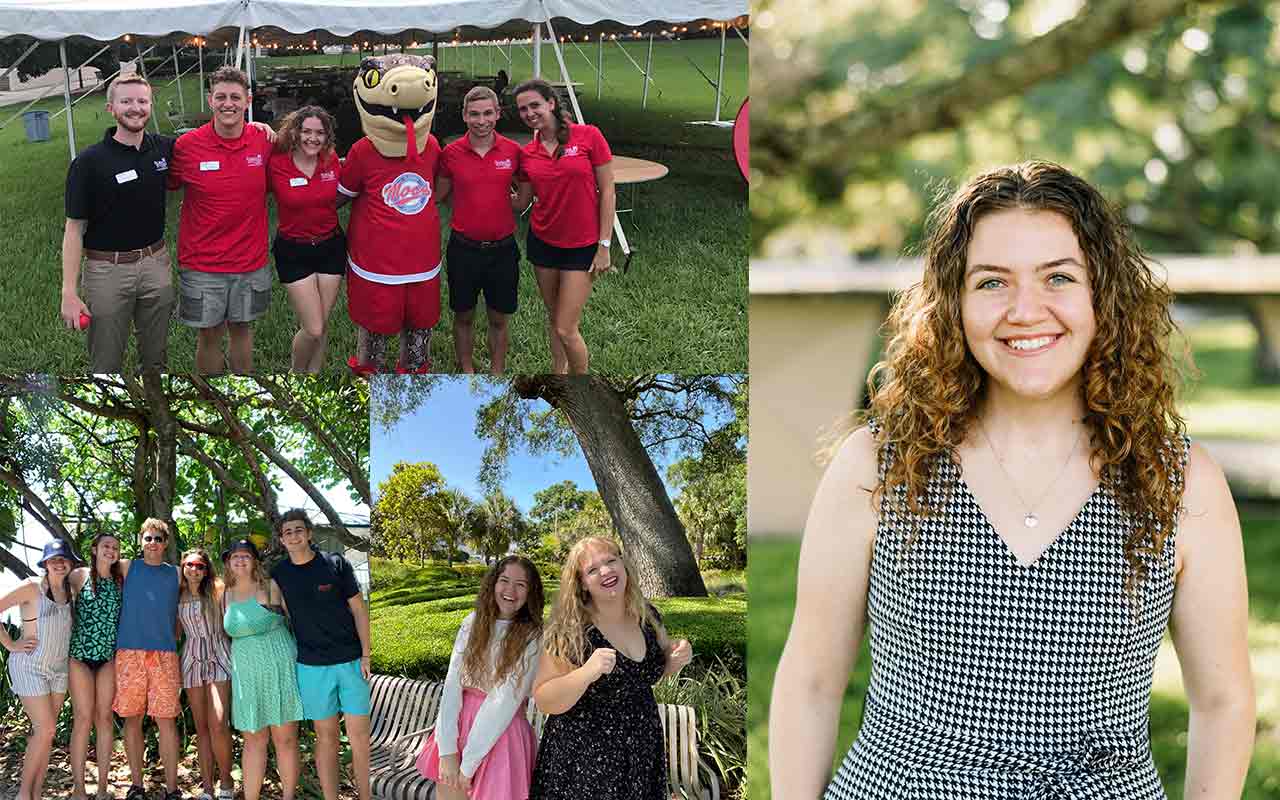 ZeeMee is a social media platform designed specifically for college admissions. It allows you to connect with current FSC students and experience our community beyond what can be conveyed through traditional application materials. Download ZeeMee today!